Leave your luggage in the room located behind the terrace of the restaurant "Le Rendez-vous" : Rue du soleil, 73440 Val thorens.

Contact us by phone at +33(0) 4 79 000 280 to let us know of your arrival.
Park your car at the P2 Valthoparc parking lot (reservation required at least 7 days before your arrival).

Go back behind the terrace of the restaurant "Le Rendez-vous", we will pick you up by snowmobile or snowcat at this place.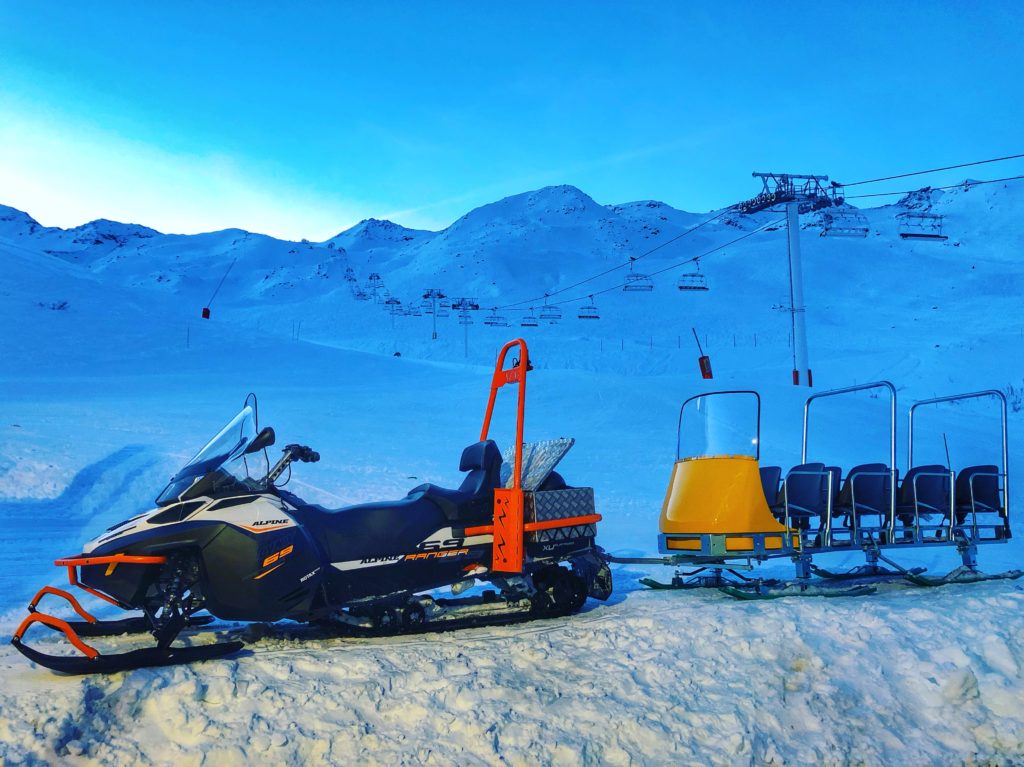 The arrival can only be done after 5:45 pm (after the closing of the slopes)
Upon your arrival on Saturday evening, you can have dinner at the restaurant (BY RESERVATION ONLY) or in the apartment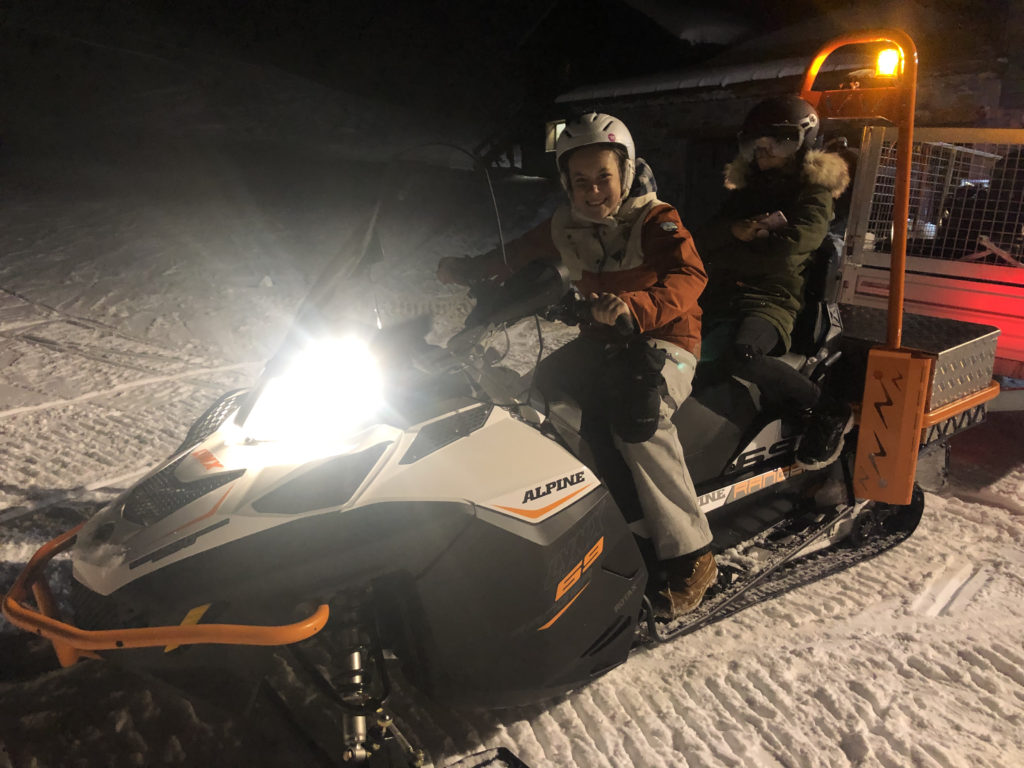 Nous proposons également un service de navette après minuit le dimanche, mardi et jeudi, pour un coût de 15€ par personne et par trajet.
Attention, les enregistrements après minuit ne peuvent être changés. La navette viendra vous chercher à l'heure indiquée, ni avant, ni après.
Si personne ne se présente, le coût de la navette sera tout de même facturé au nombre de personnes inscrites. Si vous désirez annuler, vous avez jusqu'à 22h00 pour nous prévenir.
Tout enregistrement pour les descentes ou les montées doit impérativement se faire le jour même avant 17h30.
Nous n'acceptons aucune exception hors urgence médicale.
2 feuilles d'inscription sont disposées au comptoir de l'accueil afin de vous enregistrer.

La première concerne les navettes gratuites : 17h45, 18h30 et 19h30.

Nous ne pouvons effectuer de navette en plus de celles déjà proposées.

La deuxième feuille concerne les navettes de 20h à minuit.

Vous pouvez vous enregistrer pour une descente ou remontée pour un coût de 5.50€ par personne et par trajet.

Vous devez indiquer l'heure à laquelle vous désirez avoir une navette.

Pas de panique ! si vous êtes prêts à remonter plus tôt que l'heure indiquée, vous nous appelez (+33 4 79 00 02 80)